As part of our landscape business, we offer a deer repellant service to protect your plants and keep your landscape looking the way it was intended. We will spray your plant material monthly; using an organic, mint smelling, harmless deer repellant. Our spray works by scent and taste, and will dry clear on your plant material. The monthly cost is minimal compared to the damage a herd of deer can cause in one night.

We offer two monthly programs:

1. A five month program (November through March) to protect evergreens from deer deer damage.

2. A year round program to protect evergreens during the winter and flowering shrubs and trees during the remainder of the year (excluding perennials and annuals which require weekly spraying because of rapid growth).

You can also purchase the same spray that we use at our garden center located at 18 Ridgedale Avenue, Cedar Knolls, NJ. Or by calling 973-540-0099.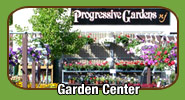 Visit our family owned and operated garden center conveniently located in Cedar Knolls, NJ. We carry high quality and specialty plant material not found in chain stores. Our plant sources range from local family owned growers to nationally recognized growers, such as, Monrovia Nurseries. With thirty-five years of experience, we can answer all of your gardening questions.